Achievements:
Statewide Recognition
Organizational Solvency
Extraordinary Productions
Successful Collaborations
International Awareness
Charitable Outreach
National Partnerships
Attracted Celebrated Artists
Augmented Italian Identity
Expanded Volunteer Base
Partners and Associates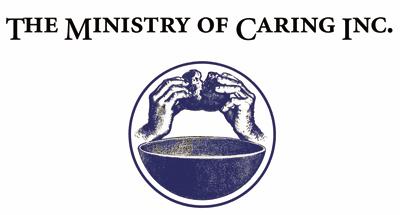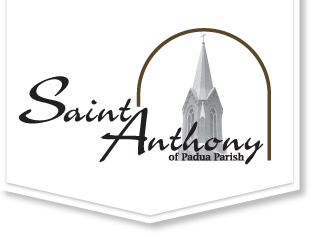 Delaware Commission on Italian Heritage and Culture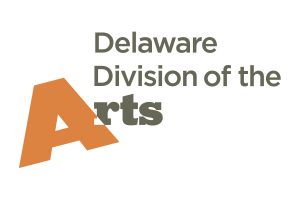 Jean Scalessa
Co-founder/Executive Director
A graduate of The Catholic University of America in Music and the Universita di Musica, Rome, Italy, Jean Scalessa has expressed her musical talents as an opera singer, an organist, teacher, music minister, creator and producer of musical ensembles, concerts and festival exhibits.
She performed with the Asolo Opera Company (now Sarasota Opera, Florida), Atlantic Lyric Opera, New Jersey Opera and professional choral ensembles that have performed for Heads of State in Washington, DC. In Wilmington, Delaware Jean founded the only fully professional, non-church related choral ensemble, The Delaware Singers. She produced the first local major Wine Auction for the Delaware Singers and later passed this successful fundraiser on to the Delaware Theater Company which eventually raised hundreds of thousands of dollars for their organization. Jean created the St. Anthony of Padua Italian Festival Gala Concert in 2004 which remains its cultural highlight. Complementing the Gala Concert are the Concerti sul Sagrato, petite programs every evening during the festival. During the June, 2016 Italian Festival, she premiered the Sfilata dei Fiori (floral procession) imitating the internationally acclaimed Festa dei Banderesi in Bucchianico, Abruzzo, Italy. Jean has received the Woman of the Year Award from the Christopher Columbus Committee, St. Anthony of Padua School Community Award and the Order of Merit from the Diocese of Wilmington. She taught at Salesianum and Ursuline Catholic High Schools, served as Director of Music Ministry at St. Anthony of Padua parish, and presently as organist for St. Elizabeth's parish.
Simeone Tartaglione
Co-founder/Artistic Director
Simeone Tartaglione is schooled in the European tradition covering conducting, composition and opera. He studied in Rome at the Santa Cecilia Conservatory and piano performance at the Bellini Institute.
He is a published author. Simeone has had extensive conducting experience in symphonic and operatic repertoire with orchestras from Italy, the United States, Spain, Russia, Romania, Mexico, Ukraine and Bulgaria. He has won numerous competitions, prizes and awards. In 2005 he became Adjunct Professor of Conducting at the University of Denver while earning an Artist Diploma. He worked as guest conductor, vocal coach, pianist and harpsichord player with the Colorado Symphony Orchestra's Education and Outreach Programs, Central City Opera and Marilyn Horne Foundation.
Invited by Gustav Meier, Simeone moved to Baltimore, Maryland where he studied at the Peabody Conservatory earning a Graduate Performing Diploma with a conducting assistantship and serving as Adjunct Faculty for the Peabody Opera Department. Simeone has recorded several CDs and DVDs as conductor and pianist in duo with his wife, violinist, Alessandra Cuffaro, the first Italian woman who performed all 24 Paganini's Capricci in one concert.
Simeone Tartaglione serves as Music Director of the Newark Symphony Orchestra, Delaware Youth Symphony Orchestra, Orchestral Department Head and piano instructor of the Music School of Delaware, Symphony Conductor of the Maryland Classic youth Orchestras at Strathmore in Bethesda, Maryland and Clinical Assistant Professor at The Catholic University of America in Washington, DC where he conducted the orchestra and chorus for Pope Francis' visit in September, 2015.
John Jay Brady
Treasurer
John Jay Brady is a lifelong resident of Wilmington Delaware. He graduated from Salesianum High School and served his country honorably in the 198th Aviation Company, Delaware Army National Guard. He pursued his education by studying accounting at Goldey Beacom College and received his Bachelor of Arts Degree with Honors from Immaculata University. He presently is a candidate for a Master of Arts Degree at the University of Delaware.
Jay is retired from a 30-year career at the Delaware Department of Finance, Division of Revenue where he served as Tax Manager and Fiscal Management Analyst. In addition to completion of many Tax, Management, and Quality work related courses, he was frequently called on to be a speaker representing the State of Delaware at many State Tax conferences and National Federation of Tax Administrators conferences. Other accomplishments included being elected to State and Federal Boards of Quality Examiners. He has received many honors during his career including the Delaware Department of Finance employee of the year in 2006.
As a retiree, he is involved with volunteerism and spending time with his young grandchildren. He is actively involved in in operating the Sullivan food closet serving needy clients in the old Ninth Ward in Wilmington. He has served on the Salesianum Alumni Association as an officer and director for over 30 years. His active social life includes organizing monthly and annual gatherings of hundreds of lifelong long friends, from his days at Salesianum and growing up in the city's old Ninth Ward. However, Jay ranks successfully raising his two daughters as a single parent as his proudest accomplishment.
Joseph A. L. Errigo, Jr
Strategic Advisor/Trustee
Joseph Errigo is a social entrepreneur, community activist and teacher. He retired in 2006 after 35 years of leadership as President and CEO of CommonBond Communities, the largest nonprofit provider of affordable housing in the Upper Midwest and one of the nation's leading community development organizations.
CommonBond developed a nationally recognized model for quality affordable housing that effectively bonds professional real estate development and management with on-site services that help lower income residents succeed.
Joseph Errigo has provided consulting services to national organizations, served in leadership positions on boards of directors for numerous public and private organizations, including community-based nonprofits, public commissions and policy groups, local land national advocacy and development organizations and a commercial bank. Currently he is a Life Trustee of the National Housing Conference, board member of the Washington-based Center for Housing Policy and of the Greater Minnesota Housing Fund and Minnesota Equity Fund.
Joseph Errigo holds a Masters Degree in City and Regional Planning from the University of North Carolina (1968), and a Bachelor's degree in Architecture from The Catholic University of America (1966). He has completed graduate courses in finance and real estate investment (University of Pennsylvania Wharton School) and in social policy planning (University of Notre Dame). In 1986-87 he participated in the Education for Reflective Leadership Program at the University of Minnesota's Hubert Humphrey Institute of Public Affairs. In 1996, he was awarded a Fannie Mae Foundation Fellowship to participate in the Program for Senior Executives at Harvard University's Kennedy School of Government.
In 1992, Joseph was named Minnesota's Socially Responsible Entrepreneur of the Year by a coalition of business organizations. He was the 1993 recipient of the City of Lakes (Minneapolis) Rotary Club Hope Award for outstanding service to the community. In 1994 he received the Alumni Achievement Award in Architecture from the Catholic University of America in Washington, DC. Paul Harris Fellow for "service above self" in 1999. Joseph Errigo was the 2006 recipient of the Monsignor John A. Ryan Social Justice Award from the University of Saint Thomas.
Italo Carrieri-Russo
Advisory Council
Italo Carrieri-Russo is a 2007 graduate of the University of Delaware where he earned his Bachelor Arts Degree in Political Science. He received his Master of Arts in Public Administration from Wilmington University where he is currently working toward a Doctoral Degree in Organizational Leadership.
A former Staff Assistant to U.S. Senator Thomas Carper, Italo was the consultant to Delaware Insurance Commissioner Karen Weldin Stewart and worked on her successful campaign for re-election in 2012. He serves on the leadership team for the Vincenza & Margherita Italian-American restaurant based in Wilmington, Delaware.
Italo is a mentor for University of Delaware current and alumni students through the Mid-Atlantic region of the United States. He also is involved with a multitude of Italian-American societies and organizations in Delaware and New York.
Italo serves on the Board of Directors for "Success Won't Wait" and is a founding member of the Delaware Jefferson Awards. The Jefferson Awards are a prestigious national recognition system honoring community and public service in America often referred to as the "Nobel Prize for Public Service".
Shannon LeHere Fioravanti
Advisory Council
Shannon LeHere Fioravanti began her 30 plus year career in journalism and public relations in West Virginia where she was a newscaster and reporter with WCLG AM and FM in Morgantown. Following graduation, Shannon worked as a news editor for Mutual Broadcasting System in Washington, DC, and was later appointed news director at WASH-FM in the City. She also served as a reporter/anchor for KDKA Radio in Pittsburgh.
In 1986, Shannon was named deputy bureau chief of Westinghouse Broadcasting's Washington DC radio news bureau, and later was named The American Political Science Association's first MCI Fellow in Telecommunications. Following her fellowship, Shannon worked as a legislative aide to Senator Conrad Burns of Montana. In 1993, she joined Verizon Communications where she was Director of media relations and later of external affairs working on the FIOS TV project. Shannon is an honors graduate of West Virginia University and the Ohio State University where she earned bachelor's and master's degrees in Journalism. She was a Kiplinger Mid-Career Fellow in Public Affairs Reporting at OSU. She is an active volunteer in her community serving on the Board of Directors of OperaDelaware. She chairs the Legacy and Development Committee of The Wilmington Children's Chorus and is on the Vision Committee of Wilmington Christian School. A passionate advocate of education, especially among children with learning differences, Shannon serves on the Visiting Committee at West Virginia University's College of Education and Human Services in memory of her mother, Rita Riffee LeHere, a 1943 graduate of WVU's College of Education. Shannon and her husband, Paul, reside in Wilmington, Delaware with their daughter, Francesca.
Robert Martinelli
Advisory Council
Robert Martinelli is CEO and President of Today Media, a family owned media company that specializes in regional magazines, events, websites and custom communications that help people get the most out of living in their communities.
Rob started in the family business in 1982 as Publisher of Delaware Today magazine. He continues in that role as Delaware Today celebrates its 53rd birthday. In September 2014 Today Media launched the Delaware Business Times serving the Delaware market with local business information in print, online and in-person with numerous events.
Robert holds a law degree and is admitted to the New York State Bar. He is a graduate of Holy Cross College in Massachusetts and Pace University School of Law in New York. Robert is active in his community. He is past president of Big Brothers/Big Sisters of Delaware and currently sits on their Board of Directors. Rob is President of the Today Media Charitable Foundation which runs the "Best of" Parties for local magazines. These parties have raised hundreds of thousands of dollars for children's charities and cultural arts groups. In July 2000 Rob received the Delaware State Chapter of the March of Dimes Medal of Honor, the highest award for service and commitment. In November, 2000 the Jane Maroney Advocacy Award recognized his tireless efforts in advocacy for Delaware's mothers and babies. He is also a member of the Board of Trustees and Nominating Committee of Christiana Care. Rob is an avid golfer and enjoys listening to music. He is married to Alice, has a daughter Christen who attends Widener Law School in Delaware and a daughter, Jackie who recently graduated from New York University.
John Macconi
Advisory Council
John A. Macconi, Jr. is the founder and sole owner of his law practice, John A. Macconi, Jr. LLC, established in 2012. The firm strives every day to provide an exceptional quality of legal services to its clients while keeping those clients informed of the progress and status of their cases.
A focus is put on each and every client and matter to deliver knowledgeable representation that also demonstrates the highest levels of integrity, advocacy, and responsiveness. The firm's primary practice area is Family Law, although it also represents estate planning and personal injury clients as well.
John carried his Juris Doctor (.1.D.) degree from Widener University School of Law in 2003, consistently appearing on the Dean's List. He was a member of the prestigious, nationally-ranked law review, The Delaware Journal of Corporate Law, the Moot Court Honor Society. and the Moe Levine Trial Advocacy Honor Society while in law school. Upon graduation, John was a judicial law clerk to The Honorable Fred S. Silverman of the Superior Court of Delaware, and then spent eight years in private practice before opening his own firm. Prior to law school. John attended the University of Delaware. also consistently appearing on the Dean's List, and graduating in 2000 with a Bachelor's Degree in Finance.
Currently, John is a member of the American Bar Association and the Delaware State Bar Association. He has repeatedly been asked to present at legal continuing education seminars on a variety of topics, including Ethics, and has written for a number of periodicals and blogs in each of his practice areas. For over ten years. John has also returned to his alma mater, Widener Law, annually to serve as a judge for first year students' oral arguments and provide feedback to enhance the students' advocacy and courtroom skills.
Robert Grenfell
Advisory Council
Robert Grenfell has more than 50 years experience working in public and not-for-profit corporations. In addition, he has been active in the arts in Delaware for more than 40 years as a performing and visual artist, arts advocate, publicist, board member and CEO of two major performing arts companies.
His public corporate experience spanned more than 39 years at Verizon Telecommunications, where he directed Employee and Executive Communication for Verizon's 33,000-employee nationwide Network Operations business unit. In the not-for-profit arena, he led First State Ballet Theatre—Delaware's professional ballet company—for more than 16 years as president and executive director beginning with the company's founding and has served on several arts and culture related boards and advisory boards.
Under his leadership, First State Ballet Theatre was invited to relocate to Wilmington's Grand Opera House in 2003. He raised the funds to build state-of-the-art studios and later led FSBT's emergence as Delaware's professional ballet company, expanded the company's performing venues to include major theaters in each of Delaware's three counties and beyond and developed significant collaborations with more than a score of performing arts organizations, individual artists, schools and museums. He was also the catalyst in conceiving and producing The Year of the Bard Festival, the largest interdisciplinary performing arts festival in Delaware history, which included performances of drama, ballet, opera, chamber music, choral music, film, poetry readings and more.
He is principal of Stoneybrook Group—a training, communication and design firm with projects in the Mid-Atlantic states and the Lowcountry of South Carolina—including pro bono consulting work with several arts, culture and education organizations and private corporations including The Preservation Society of Charleston, historic Hopsewee Plantation, Opera Experience Southeast, McIntosh Engineering, Williamsburg Academy, the Medical University of South Carolina's Urban Farm and the Wilmington Montessori School.
In 2006 Wilmington Mayor James M. Baker presented him with the Wilmingtonian Award for outstanding contributions to the quality of life in Wilmington. The Delaware Arts Alliance presented him with its inaugural Lifetime Achievement Award in 2016 for his achievements as a visual and performing artist, arts publicist, arts advocate, board member of several arts organizations and board chair of two major Delaware performing arts companies.